Buying Christmas gifts for your older or retired parents can be challenging (and possibly disappointing, as I recall the popcorn tin incident of Christmas 2008). But don't worry! Here's a list of 10 Christmas Gifts for Older Parents that Don't Suck! Trust me – they'll be proud of your natural gift giving ability!
My parents are in their mid sixties now and, I don't know about you, but the older my parents get the harder they are to buy for. Usually I hear, "I don't need anything." Or "Well, your dad does need some new socks." Talk about Christmas gift of the year! Thanks Mom! Here Dad, enjoy your fresh pack of socks that mom forgot to pick up when she was at the store last week. I'm sure he'll be really excited.
When it comes to giving Christmas gifts, I much prefer to get them something they want rather than something they need. But if your parents are like mine, they also don't want anything. "Oh no, honey, we don't want anything. You just save your money." We have no kids. We don't exchange gifts with friends any more (because they all have kids). Our parents are pretty much the only people we buy gifts for. Thanks Mom, I may be the only person in the world walking away from Christmas with money in my pocket.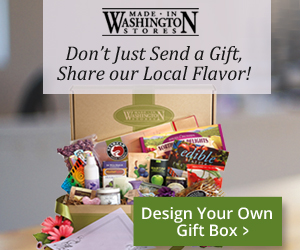 And let's just be real, my parents are big fat liars because of course they want a Christmas gift! L-I-A-R-S! All of them! One of these days I'm gonna wrap up an empty box and give it to them and see how much they actually like getting nothing. And then I could say I got them exactly what they asked for! But I digress…
So what do you buy for parents that don't want or need anything, but clearly you're buying them a gift and being put through some sort of holiday guilt trip as a thank you?? Hmmm?? Ok, sooo maybe that's just me… Luckily, I know my folks pretty well after nearly 40 years, so I still manage to give them gifts that they get excited about. Below are some amazing Christmas gifts for older parents that don't suck! Just ask my parents, they'll agree!
10 Christmas Gifts for Older Parents that Don't Suck!


You may also enjoy:
Ultimate Christmas Gift Guide: 10 Christmas Gifts For Your Dog!
25 Amazing Birthday Gifts For A Man Of Distinction
10 Practical And Affordable Graduation Gifts!